SPIRIT OF WIPRO
Winspire
Spirit of Wipro(ウィプロの精神)は、ウィプロの核となる企業哲学です。当社の価値観、伝統、個性であり、当社のすべての行動に一貫して反映されています。その精神は、ウィプロの不変の本質に深く根ざしています。しかし、それはまた同時に、当社が目指す目標にもなっています。目指すのは、掲げる4つの価値観が不可分に統合された企業の姿です。当社の指針であり、当社に方向性と明確な目的意識を与えるとともに、当社の活力の源であり、当社が行うすべての活動の試金石となっています。
LP.SKU-11-1.HEADER
ジェンダーインクルージョン
Women of Wipro(WoW)プログラムは、女性のライフステージ/キャリアのあらゆる段階で活躍を支援するためのフレームワークです。このフレームワークは、ジェンダーインクルージョンとエンパワーメントを促進するウィプロの社内ポリシー、プロセス、イニシアチブを構成しています。

革新的でユニークなライフステージベースのアプローチに基づいて構築された当社のWoWプログラムは、画一的なものではなく、女性の人生と仕事のあらゆるステージにおけるニーズに応えるために調整され、カスタマイズされています。

女性のための重点的なトレーニングとメンタリングプログラム、業界全体の女性リーダー人材とのネットワーキングの機会、そして包括的なポリシーと実践により、ウィプロのジェンダーインクルーシブな職場環境が育まれています。
LP.SKU-11-4.HEADER
Begin Again
Begin Again is our Inclusion and Diversity [I&D] initiative for women who are looking to relaunch their career post a break – be it for a sabbatical, motherhood, elderly care, travel, passion, or any other personal reasons. The initiative enables talented women to explore career opportunities that will harness their potential and allow them to get back on track with the present demands of the industry. Some unique differentiators of the "Begin Again" program

Structured learning & enablement programs, Mentorship / buddy program, A network of extended support
LP.SKU-11-2.HEADER
LGBTQ+インクルージョン
平等、インクルーシブ、そしてプライド

2018年2月に、ウィプロはLGBTQ+インクルージョンを、ダイバーシティ&インクルージョン憲章の正式な重点分野として設定しました。私たちのインクルージョンの理念は、すべての人に敬意をもって接することを求める企業理念「Spirit of Wipro(ウィプロの精神)」に導かれています。ウィプロのLGBTQ+コミュニティにとって、私たちの目標は、誰もが歓迎され、安心でき、尊敬され、受け入れられ、偏見にさらされることのない職場と環境を作ることです。

ウィプロは、ヒューマン・ライツ・キャンペーン財団の「Corporate Equality Index 2020(企業平等指数)」で100点満点中90点を獲得しています。
Love, Inclusion,
Open-minds & Open Hearts
Change starts with each of us.
We are better together. Let's welcome our differences and celebrate each other.
LP.SKU-11-3.HEADER
障がい者のインクルージョン
当社では、障がいのある従業員を受け入れるための包括的なプログラムを開発しています。これをCREATEフレームワーク(キャリア、リクルート、イネーブルメント、アクセシビリティ、トレーニング、エンゲージメント)と呼んでいます。このアプローチにより、タイムリーなキャリアアップ、公平性、そして差別のない平等な参画を実現しています。私たちは、障がいを持つウィプロ従業員を支援する(障がいが目に見えるか見えないか、採用時に既にあったかどうかを問わず)一方で、他の利害関係者にも障がいを常態のこととして受け入れさせることが同様に重要であると認識しています。ウィプロでは、7つの地域で578名を超える障がい者がさまざまな職務に従事しています。障がいの種類は、知覚障がい、知的障がい、心理社会的障がい、運動障がい、血液疾患など、13種類に及びます。私たちは、強力なポリシーと手順をベースに、カスタマイズされたさまざまなイニシアチブを通じて、障がいに対する社会的、態度的、環境的、インフラ的、デジタル的な障壁を取り除くことに努めています。
Wiproite Stories
In Nov of 2010, I went to the WIPRO office here in Manila, Philippines to apply as an Associate. The Operations Manager then asked me how long do I plan to stay with the company, and with all honesty, I responded with 1-2 years.
Joseph James Dela Cruz
AM for Talent Transformation Team - Manila
It was March of 2009 when I joined Wipro as a Trainer for a Billing and Collections account. After more than a year, I was sent to our Quezon city office to help in starting up the BCP site for the same account and soon I decided to permanently relocate.
John Vincent Piccio
Senior Manager – MDPS
I have over 13 years of stint with Wipro, joined in Feb 2007. November of the same year, I acquired a debilitating spinal cord injury that left me paralyzed chest down and permanently disabled. I resumed my work in May 2011 and Wipro provided work from home option as my reasonable accommodation support.
Vikranth Kumar Jai
Assistant Manager, IS Audit Lead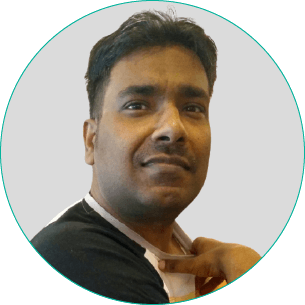 Wipro gave me an opportunity to be part of their mission in 2016 being aware of my Hard of Hearing disability. I was treated on par with my peers and was trusted with a challenging opportunity to deliver a robust system while working along with some of the top Indian Government officials.
Hiren Madan
Assistant Manager, Digital
My father is a businessman he started to work early, not being able to finish his studies. My mother, a teacher, studied at night, after I was born. I'm the only daughter. At 17 years of age I started at the university, studying Industrial Chemistry in the day and Business Administration at night. At the age of 21, I finished both universities and looked for a job.
Alessandra Peixoto Alves
Head- Talent Acquisition, South America
I spend my day engaging with various employees to ensure a great employee experience, supporting business leaders as an enabling function, and driving various inclusion and diversity and capability building initiatives.
Mellissa Ferrier
HR Head, Sales, Pre-sales, Practice, & Consulting,
Cloud & Infrastructure Services
I joined Wipro in 2007 just after my marriage and since then it's been a second home to me. I joined the CIS TA team (erstwhile TIS) as a recruiter and had the opportunity to work with different teams and leaders at that time which has been a great learning experience and gave me the platform to elevate my career
Nandini Shaktawat
Head - Talent Acquisition – Cloud and Infrastructure Services
When I'm not at work, managing the household chaos or with the horses, I have a great love of outdoor sports and travel. We are a very active family and we take every opportunity to go to Europe (particularly France or Austria as I speak French and German) to ski or walk or head to Cornwall to surf. We try to plan one big trip a year.
Sarah Dixon
Head - Talent Engineering and Delivery Enablement, UK & Ireland
Exasperating! I'm sure all mothers would relate to this feeling. While always on top of work, it was imperative to extend my shoulder to my two beautiful kids, Saanvi and Aryan. I would want to thank Wipro for extending such a beautiful culture, where each mother manages to work in flexible hours to be able to take care of her family, while managing the business/work
Srishti Lal
Head - Talent Acquisition - Digital
I joined Wipro in 2013, and it has been a wonderful experience for me. Currently, I am working as IDAM Lead in CRS for the last 2 years which has transformed me from being an individual contributor to a Leader. I look forward to constantly grow personally and professionally while learning different roles and responsibilities during team collaboration and customer interaction.
As General Manager, Global Program Delivery – Cybersecurity and Risk Services, I am responsible for establishing Transition & Transformation with GO GREEN | STAY GREEN delivery parameters to meet both Wipro and customer quality standards. I have experience of 24 years in Information Technology Delivery and Cyber Security Risk Services. With 10+ years in the Banking & Financial Services Division of Wipro Technologies, my journey with Wipro has let me grow organically from Technical Lead to Project Manager, to Delivery Manager and to Account Delivery Head.
成功への階段
バイスプレジデント兼グローバルHRヘッド-BFSI、
Wipro Caresムンバイ支部責任者、
ムンバイイネーブルメントユニットヘッドに代わり憲章を策定(IT事業全体)
ウィプロでは、個人的なキャリアと組織内での成長のチャンスは計り知れません。キャリアパスは明確に定められており、それがより高い定着率、豊富な専門知識が溢れる社員、会社に対する非常に高い忠誠心につながっています。すばらしい例をご紹介しましょう。
Head of Agile DevOps Transformation
ウィプロでは、個人的なキャリアと組織内での成長のチャンスは計り知れません。キャリアパスは明確に定められており、それがより高い定着率、豊富な専門知識が溢れる社員、会社に対する非常に高い忠誠心につながっています。すばらしい例をご紹介しましょう。