careers
LP.SKU-B6-BLOG.TITLE
Sharmila Paranjpe
VP & Country Head-UK&I, Wipro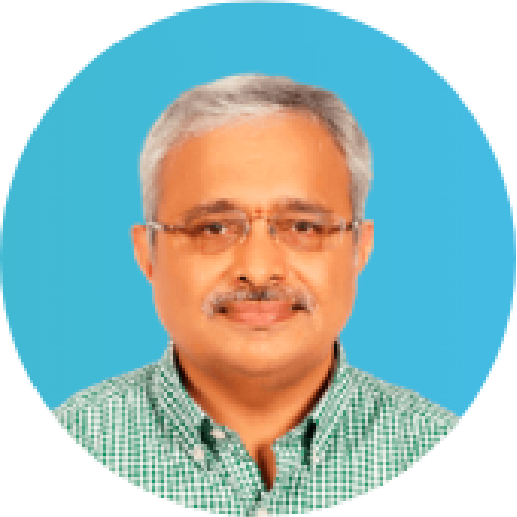 Sridhar Akshanthula
Head- Transformation, Talent Acquistion
Mellissa Ferrier
HR Head, Sales, Practice, & Pre-Sales, Cloud & Infrastructure Services at Wipro Limited & LGBTQ+ Global Lead at Wipro, PCC (ICF)
David Lyons
Partner - Talent & Change Team, Wipro
Sivakumar R
Account Delivery Head, Americas 2 – iDEAS–ER&D
Sharmila Paranjpe
VP & Country Head-UK&I, Wipro
Wipro Journey
After graduating as an electrical engineer , I joined an engineering firm in Pune and dreamt of following in the footsteps of my hero, Lila Poonawalla, MD of Alfa Laval at the time and eventually heading a large manufacturing company.

This was in the early nineties, when India had just started on the path of liberalization and manufacturing was seeing a resurgence. But destiny had other plans. At the early age of 23, I married and moved to New Delhi. It was soon clear that I would have to look for a non-manufacturing career if I had to continue working. At the same time the IT Industry in India too growing rapidly. Rapid technological advancement, the Y2k preparations, a growing workforce of highly skilled engineers, all came together to create a flourishing IT services industry. An interesting, and rewarding turn of luck as I began my journey in IT and Wipro.

In the last 20 years, Wipro has become one of the most inspiring success stories in the sector and being part of that journey has been a phenomenal experience. I started off as a Systems Engineer (a designation not used today) in a sub $1Bn company. Today, I am the Country Head for Wipro in the UK, the 2nd largest country for Wipro by revenues, and I am part of the extended leadership team of this $8.5 billion company.

Wipro's values, its culture and the people it nurtured have made the last twenty-five years here memorable. I am proud to be a career Wiproite and have grown professionally under the guidance and belief system set up by our Founder Chairman, Mr Azim Premji.

Wipro has given me inspiring mentors, close friends and a strong sense of values that pervade all aspects of my life, one of the most important one being one's responsibilities to society. Wipro gave me multiple opportunities in diverse businesses and I grew organically into senior leadership roles.At one point, I moved to Wipro Cares, which is now part of Wipro Foundation, for 5 years to enable me to fulfill my passion to give back to society! Last year we started our CSR projects in the UK and I have the privilege of leading these initiatives in the area of STEM education in partnership with Kings College, London, and Sheffield Hallam University.

Managing work-life balance is not easy, especially for a woman. Here too, Wipro's support along and my passion and drive kept me going from strength to strength. Today I am part of Wipro's Diversity Council and I'm happy that I contribute and drive this great culture that has shaped me into the person I am today.

As I close 25 memorable years with Wipro, my experience can be summed up as, "you can do anything as long as you have the passion, the drive, the focus and the support", and Wipro has been that great pillar of support and strength for me.

I am grateful for this wonderful company that nurtures passion, and considers it an inseparable part of its people development programs & growth journeys and provides an inclusive culture where everyone wins!
Sridhar Akshanthula
Head- Transformation, Talent Acquistion
Hiring transformation post COVID-19
Sridhar AkshanthulaTalent Transformation Head With the COVID-19 crisis hitting the globe and the attendant social distancing norms that are being followed, recruitment is turning into a non-contact activity. Organizationsare looking at remote recruiting mechanisms.

Remote or non-contact recruiting means there is no in-person interaction between the recruiter and the candidate. All interactions happen in virtual space. While this couldbe cost-effective as it avoids travel, it poses questions with regard to the mechanism to evaluate the right candidate and also ensuring no malpractices take place during recruitment.

The evaluation process has to offer adequate confidence to the recruiter / technical panellists regarding the technical skills of the candidate. This could involve evaluating the coding competence of the candidate using appropriate coding assessments. The recruiter / technical panellist has to also ensure that the candidate is not resorting to any malpractices during the interview process.

Certain guidelines have been drawn up for panellists who conduct remote evaluation to help in identifying the right candidate
The technical evaluation of the candidate should be done using good collaboration tools that allow audio, video and screen sharing features.
At the start, the recruiter or technical panellist could politely ask the candidate to show an identification proof with a photograph where the candidate can be clearly seen a long with his/her name. The recruiter / panellist should endeavour to validate if the candidate is the same individual as seen in the Identification photo.
At the start of the interview the panellist should ask the candidate to turn his/her audio & video on.
The panellist should ensure that the audio and video quality [on both sides] is good. The panellist should ensure that the candidate can be clearly seen and heard.
There should be no distractions / people moving in and out of the frame during the interview. Ask the candidate to choose a location where there are no distractions.
The panellist should ask the candidate to "zoom-out" the camera to ensure the candidate' s face is clearly visible along with the table along with Laptop or other devices.
The panellist should observe the eye movement of the candidate to gauge any inappropriate eye movement. Lip movements of the candidate should also be observed to ensure it is in sync with the audio. If there is a lag / distortion the recruiter should ask the candidate to connect over a better network connectivity.
The panellist should observe the candidate, through the course of the interview, and made sure no mobile or other devices are used by the candidate for assistance during the interview.
For coding assessment – the panellist should ask the candidate to share his/her computer or laptop. Monitor for any external help that the candidate tries to take to copy code.

The recruiter / panellist should follow the above guidelines in a very non-intrusive manner and make sure that the candidate feels at ease and is not feeling uncomfortable. While these checks are required to prevent malpractices, they should in no way give the candidate a feeling that he/she is being subjected to unnecessary checks / snooping.

While remote recruiting brings its own challenges – it comes with multiple benefits which make remote recruiting a phenomenon that may stay for some time. Some of thekey benefits of remote recruiting include:
Cost savings due to avoidance of travel [both panel and candidate]
Flexibility in interview scheduling
Multiple innovative solutions like auto-authentication, AI-powered auto-proctoring etc., which help address malpractices in hiring.
Enable panels across the globe to participate in evaluation – making the evaluation robust.
Recorded video evaluations – helps retrieve & validate interview feedback for audit and learning purposes.

Hiring in the post-COVID times will continue to follow some of the guidelines discussed as well as leverage on tools that help in preventing malpractices. Some of these guidelines & tools could continue beyond and become a part of the recruitment world.
Mellissa Ferrier
HR Head, Sales, Practice, & Pre-Sales,
Cloud & Infrastructure Services at Wipro
Limited & LGBTQ+ Global Lead at Wipro, PCC (ICF)
Inclusion - Embracing the Journey!
The last 20 years has been a rollercoaster ride, whether it was studying psychology in London, moving to Chennai and starting my own business, or joining Wipro without any clue about IT services. As a blonde 5'10 Australian woman, I definitely stand out which is funny because I feel so comfortable and forget that I look different. However, I am quickly brought back to reality when people ask me where my native or I see a look of panic as I am about to speak. It makes me work hard to build a level of comfort, so everyone can relax and feel at ease around me.
While my ethnicity is very visible, most people do not realize that I am gay. Following the questions about my native, I am often asked about my husband, which again leads to awkwardness and me trying to make them not to feel embarrassed that they did not know or they assumed I was straight. Initially, at work, I was in the closet as I was afraid to be judged negatively. I wanted to be known for my work and contributions to the organisation. Over the last couple of years, however, I realized that I needed to be more visible and help bring about more awareness for the LGBTQ+ community, particularly when someone told me that there are no gay people in the organisation. I also witnessed some exclusion towards certain types of non-gender-conforming employees and people who were not married. It inspired me to want to create a safety net and an invitation for LGBTQ+ employees to tell their stories and bring their full selves to work. My coming out of the closet was made easier when Wipro added LGBTQ+ to its inclusion and diversity charter in 2018, and when leaders started coming out as strong allies in support of the community. The overturning of Section 377 also gave the organisation the confidence to drive the LGBTQ+ inclusion agenda with a lot more focus. The law for a long time had interfered with people's fundamental right for equality and dignity.
Now leading the LGBTQ+ charter for Wipro, it's been an eye-opener for me. Aside from ensuring gender-neutral policies, practices and processes, introducing gender-inclusive restrooms and insurance coverage for gender reassignment surgery, our immediate focus has been on LGBTQ+ sensitization sessions and building a strongly-allied community. Such sessions and changes in our policies have really helped in creating awareness and eradicating unconscious bias. Being accepted for being ourselves by others enables us to do our best at work and let go of any façade. The need for togetherness is even more required during Covid times as many of us are working remotely and separated from our larger support systems and work colleagues.
Covid has allowed us to reflect on what is important in our lives and also made us appreciate what is truly important. For example, less commute has meant more quality time to spend with our loved ones. Given the new perspectives, I am even more confident about the future as Wipro's inclusion journey gains momentum.
Thomas Howell
Senior Consultant -
Talent & Change Team, Wipro
David Lyons
Partner -
Talent & Change Team, Wipro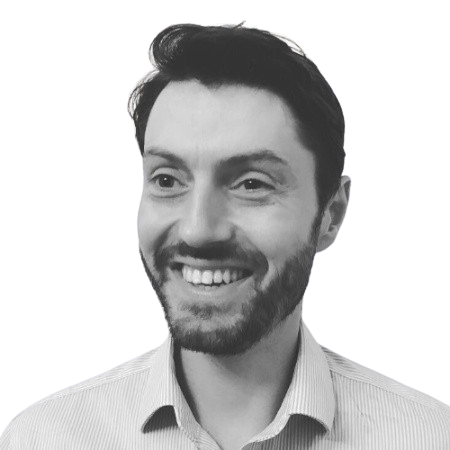 As a technology leader, Wipro works with many companies to ensure a smooth melding of IT
"People are our most important asset."
It's the kind of verbiage that appears on mission statements and value propositions in corporations and institutions around the world, because people deliver products, services, and experiences; people turn strategy into results. And when people work in a culture that empowers and inspires them, they do great things.
For many executives, mergers and acquisitions (M&A) are driven by the numbers, the cold, hard realities of revenues, profits, and balance sheets. But, the best and most successful M&A deals are driven by "an appreciation of the importance of people and an awareness of the immense uncertainty people experience in the midst of an M&A."
As a technology leader, Wipro works with many companies to ensure a smooth melding of IT and business process landscapes through our post-merger integration practice. Wipro has also built a team focused on talent and change management because "The typical cause of failure for an acquisition is neglecting people and culture."
Align, Engage, Enable
The Talent and Change team at Wipro know how to approach and manage these kinds of large-scale enterprise organisational change challenges, by focusing on three big themes:
Align: Define roles and establish governance models, work with program sponsors to define a compelling vision, and prepare business leaders to own and support the vision so they set the tone from the top.
Engage: Use a persona-based approach to assess groups and create transition journeys targeted to specific persona needs, underpinned by specific support and events to prepare all teams for the change ahead.
Enable: Cultivate and reinforce behaviours that support new ways of working, and build a network of change influencers to inspire, reinforce and provide crucial actionable insight.
Here's how this worked out with METRO AG (a German company that wanted to strengthen its focus on its core wholesale business and decided to spin-out two subsidiaries focused on digital and IT, METRO-NOM GMBH in Germany and METRO Systems SRL in Romania.)
It was critical that pre-Day 1 and post-merger integration activities would be supported with robust change management interventions. Wipro's organisational change management team is human centred in its approach, so the project team could focus on the acquisition's design and development. Wipro's involvement started several months before the acquisition "went live."
In M&A situations, planning for the human consequences of change and disruption can make a tremendous difference at both the enterprise and employee levels. But, experience and expertise in organisational change management can add value during any kind of restructuring or strategic shift because people really are "the most important asset."
Learn more about Wipro's organisational change management expertise and our Talent & Change team here.
Sivakumar R
Account Delivery Head,
Americas 2 – iDEAS–ER&D
Wipro focuses on planning task executions for every consecutive demand prior to forecasting.
Technological growth of Wipro
Wipro implies project delivery via its highly capable and dedicated team. It's always a win-win strategy that Wipro opts for harmonious well-being. The execution of tasks for every consecutive demand is always planned prior to forecasting. The automation process initiated by Wipro has made the workflow easy to compute. The revamping of Market standards is always spectated for sustainable quality growth as a part of trend analysis. They mainly focus on value addition with the stakeholders to ensure business growth, brand development & marketing strategy.

No. 1 Global ER&D Service Provider
Zinnov is a leading Globalization and Market Expansion Advisory firm that focuses on enriching the R&D and Product Engineering activities. A study that was conducted by Zinnov has recognized Wipro as a leader in eight industries (Automotive, Computing Peripherals & Storage, Consumer Electronics, Consumer Software, Enterprise Software, Medical Devices, Semiconductors and Telecommunications).

This streamlined the accreditation of renewed focus, strategic investments, emphasis on innovation and strong customer-centricity. We always focus on continuous improvement in delivering our efficacious inputs and efforts in sustaining the global leadership network.

Defining our Expertise
ER&D facilitate over 500 clients across multiple industries/verticals with a platform to innovate and engineer products, platforms and technologies at scale. The tagged phrase "Engineering NXT" re-iterates the maturity of technological growth in emphasizing the various stages accustomed in order to benefit the customers. ER&D continues to deliver these services through its innovative solutions, engineering processes and delivery excellence across the spectrum covering connectivity (Wireless technologies), Cloud and Data Platforms, Systems Design, VLSI, next-generation Software Development and Testing, EDS, PLM, IoT and Industry 4.0.
If you encounter any suspicious mail, advertisements, or persons who offer jobs at Wipro, please email us at helpdesk.recruitment@wipro.com. Do not email your resume to this ID as it is not monitored for resumes and career applications.
Any complaints or concerns regarding unethical/unfair hiring practices should be directed to our Ombuds Group at ombuds.person@wipro.com

We are an Equal Opportunity Employer. All qualified applicants will receive consideration for employment without regard to race, color, caste, creed, religion, gender, marital status, age, ethnic and national origin, gender identity, gender expression, sexual orientation, political orientation, disability status, protected veteran status, or any other characteristic protected by law.