SPIRIT VON WIPRO
Der Spirit von Wipro ist der Kern all dessen, was wir tun
Der Spirit von Wipro ist der Kern von Wipro. Dies sind unsere Werte. Es geht darum, wer wir sind. Er ist unser Charakter. Er spiegelt sich konsequent in all unserem Verhalten wider. Der Spirit ist tief in der unveränderlichen Essenz von Wipro verwurzelt. Aber er umfasst auch das, was wir anstreben müssen. Er ist die unteilbare Synthese der vier Werte. Der Spirit ist ein Leuchtfeuer. Er ist es, der uns eine Richtung und ein klares Ziel vorgibt. Er spornt uns an und ist der Prüfstein für alles, was wir tun.
LP.SKU-11-1.HEADER
Gender inclusion
The Women of Wipro (WoW) programs are a framework for the inclusion of women in every stage of their life/career. The framework structures Wipro's internal policies, processes, and initiatives that promote gender inclusion and empowerment.

Built on an innovative and unique "life-stage" based approach, our WoW programs are not a "one-size-fits-all" but have been tailored and customised to cater to the needs of women at every stage of their life and work.

Focused training and mentoring programs for women, networking opportunities with women leaders from across the industry, and inclusive policies and practices foster a gender-inclusive work environment at Wipro.
LP.SKU-11-4.HEADER
Begin Again
Begin Again is our Inclusion and Diversity [I&D] initiative for women who are looking to relaunch their career post a break – be it for a sabbatical, motherhood, elderly care, travel, passion, or any other personal reasons. The initiative enables talented women to explore career opportunities that will harness their potential and allow them to get back on track with the present demands of the industry. Some unique differentiators of the "Begin Again" program

Structured learning & enablement programs, Mentorship / buddy program, A network of extended support
LP.SKU-11-2.HEADER
LGBTQ+ INCLUSION
Equal, Inclusive, and Proud

For the LGBTQ+ community at Wipro, our goal is to create a workplace and environment where they are welcomed, feel safe, treated with equal respect and acceptance and not subjected to bias. We have a comprehensive framework "Pride" that guides our initiatives and programs in this space- right from promoting an equitable workplace, reviewing existing policies, involving leaders, driving change through awareness sessions and engaging with the community and allies to build a strong network. Through our ERG, Wipro Pride, we aim to reinforce the importance of inclusion across the organization by creating a space where employees can share relevant information and best practices, meet other LGBTQ+ and Ally employees, discuss workplace concerns and more. Every June is celebrated as Pride month by Wiproites across the globe to recognize the efforts of the community and celebrate our support and solidarity for Pride.
Love, Inclusion,
Open-minds & Open Hearts
Change starts with each of us.
We are better together. Let's welcome our differences and celebrate each other.
LP.SKU-11-3.HEADER
Disability inclusion
We have developed a holistic program for the inclusion of employees with disabilities, which we refer to as the CREATE framework (Career, Recruit, Engage, Accessibility, Train, and Enable). This approach ensures timely career growth, equity, and equal participation without any discrimination. We recognise that while we empower Wiproites with disabilities (regardless of whether a disability is visible or invisible, present at the time of hiring or developed later), it is equally important to equip other stakeholders to "normalize" disabilities. We have a representation of over 578 employees with disabilities spread across seven geographies performing various job roles. They span 13 different disability types such as sensory, intellectual, psychosocial, locomotor, blood disorders, and so forth. Using an array of customised initiatives, supported by strong policies and procedures, we strive to eliminate social, attitudinal, environmental, infrastructural, and digital barriers to disability.
Wiproite Stories
In Nov of 2010, I went to the WIPRO office here in Manila, Philippines to apply as an Associate. The Operations Manager then asked me how long do I plan to stay with the company, and with all honesty, I responded with 1-2 years.
Joseph James Dela Cruz
AM for Talent Transformation Team - Manila
It was March of 2009 when I joined Wipro as a Trainer for a Billing and Collections account. After more than a year, I was sent to our Quezon city office to help in starting up the BCP site for the same account and soon I decided to permanently relocate.
John Vincent Piccio
Senior Manager – MDPS
I have over 13 years of stint with Wipro, joined in Feb 2007. November of the same year, I acquired a debilitating spinal cord injury that left me paralyzed chest down and permanently disabled. I resumed my work in May 2011 and Wipro provided work from home option as my reasonable accommodation support.
Vikranth Kumar Jai
Assistant Manager, IS Audit Lead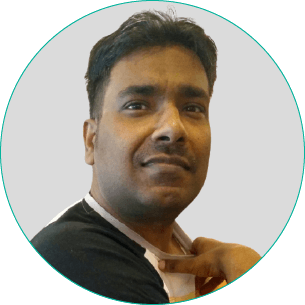 Wipro gave me an opportunity to be part of their mission in 2016 being aware of my Hard of Hearing disability. I was treated on par with my peers and was trusted with a challenging opportunity to deliver a robust system while working along with some of the top Indian Government officials.
Hiren Madan
Assistant Manager, Digital
My father is a businessman he started to work early, not being able to finish his studies. My mother, a teacher, studied at night, after I was born. I'm the only daughter. At 17 years of age I started at the university, studying Industrial Chemistry in the day and Business Administration at night. At the age of 21, I finished both universities and looked for a job.
Alessandra Peixoto Alves
Head- Talent Acquisition, South America
I spend my day engaging with various employees to ensure a great employee experience, supporting business leaders as an enabling function, and driving various inclusion and diversity and capability building initiatives.
Mellissa Ferrier
HR Head, Sales, Pre-sales, Practice, & Consulting,
Cloud & Infrastructure Services
I joined Wipro in 2007 just after my marriage and since then it's been a second home to me. I joined the CIS TA team (erstwhile TIS) as a recruiter and had the opportunity to work with different teams and leaders at that time which has been a great learning experience and gave me the platform to elevate my career
Nandini Shaktawat
Head - Talent Acquisition – Cloud and Infrastructure Services
When I'm not at work, managing the household chaos or with the horses, I have a great love of outdoor sports and travel. We are a very active family and we take every opportunity to go to Europe (particularly France or Austria as I speak French and German) to ski or walk or head to Cornwall to surf. We try to plan one big trip a year.
Sarah Dixon
Head - Talent Engineering and Delivery Enablement, UK & Ireland
Exasperating! I'm sure all mothers would relate to this feeling. While always on top of work, it was imperative to extend my shoulder to my two beautiful kids, Saanvi and Aryan. I would want to thank Wipro for extending such a beautiful culture, where each mother manages to work in flexible hours to be able to take care of her family, while managing the business/work
Srishti Lal
Head - Talent Acquisition - Digital
I joined Wipro in 2013, and it has been a wonderful experience for me. Currently, I am working as IDAM Lead in CRS for the last 2 years which has transformed me from being an individual contributor to a Leader. I look forward to constantly grow personally and professionally while learning different roles and responsibilities during team collaboration and customer interaction.
As General Manager, Global Program Delivery – Cybersecurity and Risk Services, I am responsible for establishing Transition & Transformation with GO GREEN | STAY GREEN delivery parameters to meet both Wipro and customer quality standards. I have experience of 24 years in Information Technology Delivery and Cyber Security Risk Services. With 10+ years in the Banking & Financial Services Division of Wipro Technologies, my journey with Wipro has let me grow organically from Technical Lead to Project Manager, to Delivery Manager and to Account Delivery Head.
Die Leiter des Erfolgs
Vice President and Global HR Head-BFSI,
Heading Wipro Cares Mumbai Location chapter,
and anchoring the charter for Enablement Unit Head-Mumbai (across IT business)

June 2018- to present
Die Möglichkeiten für Karrierewachstum und Entwicklung innerhalb der Organisation sind bei Wipro immens. Ein klarer und definierter Karrierepfad führt zu einer stärkeren Mitarbeiterbindung, einem reichen Erfahrungsschatz der Mitarbeiter und einer unschätzbaren Loyalität gegenüber dem Arbeitgeber. Wir können auf einige großartige Beispiele verweisen.
Head of Agile DevOps Transformation
Die Möglichkeiten für Karrierewachstum und Entwicklung innerhalb der Organisation sind bei Wipro immens. Ein klarer und definierter Karrierepfad führt zu einer stärkeren Mitarbeiterbindung, einem reichen Erfahrungsschatz der Mitarbeiter und einer unschätzbaren Loyalität gegenüber dem Arbeitgeber. Wir können auf einige großartige Beispiele verweisen.